Hypotheses:
THEORETICAL REVIEW
E.A. Orlova. Concepts of identity/identification in socio-scientific knowledge
Discussions:
IN SEARCH OF THE MEANING OF HISTORY AND CULTURE (A.Ya. Flier's rubric)
A.Ya. Flier. Culture as the basis of identity
N.A. Khrenov. The Russian Revolution from the point of view of the transitional situation in the history of culture. Rehabilitation of the Imperial complex as a consequence of the period of reaction in the history of the Revolution (continued)
V.M. Rozin. From the views of L.S. Vygotsky to the modern concept of development
Analytics:
CULTURAL REFLECTIONS
A.Ya. Flier. Accumulation and transmission of social experience. Socio-cultural reproduction
N.A. Khrenov. Culture and Technology: from the organ projection of E. Kappa to the objectification of Hegel's spirit (Semiotic turn in the culture of the twentieth century) (continued)
V.M. Rozin. Personality formation: the role of the social environment and the work of the individual's consciousness
VIEWS
A.Ya. Flier. Culture as a survival system and its 5 strategies
A.P. Markov. Traditional Values – "New Ethics": the Global Conflict of Logos and Chaos
---
Announcement of the next issue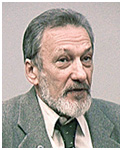 Rozin Vadim Markovich,
Doctor of Philosophy, Professor,
Leading Research Worker,
Institute of Philosophy of
the Russian Academy of Sciences
e-mail: rozinvm@gmail.com
The Terms of Thinkability of the Concept of Culture
Abstract. The article discusses three ways of understanding culture: a) evasion from insight into the meaning of the phenomenon; b) understanding with the view of self-organization of researcher's consciousness; c) understanding with the view of impact on the object. Pragmatic consequences of the implementation of these three options are analyzed.
Keywords. Culture, understanding, pragmatic goals, methodological approaches.

[1] Yerasov B.S. Social Cultural Studies. M.: Vlados, 1996. P. 24.
[2] Neretina S.S., Ogurtsov A.P. Time of Culture. St.-Pb.: Russian Christian Humanitarian Academy, 2000. P. 15.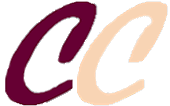 ISSN 2311-3723
Founder:
OOO «Soglasie» publisher
Publisher:
Scientific Association of Culture Researchers
Official registration № ЭЛ № ФС 77 – 56414 от 11.12.2013
The magazine is indexed:

Issued quarterly in electronic form only
Issue produced by:
Editorial Director
A. Flier
Editor in Chief
T. Glazkova
Head of IT Center
A. Lukyanov
Our banner:

Our e-mail:
cultschool@gmail.com
OUR PARTNERS: