Hypotheses:
THEORY OF CULTURE
V. I. Grachev. About dissonances and consonances in the relationship between modern culture and art
Discussions:
In SEARCH of the MEANING of HISTORY and CULTURE (A. Ya. Flier's Section)
A. Ya. Flier. Cultural variability and progress
N. A. Khrenov. On the way to «Posthuman»: anthropological, mythological and artistic potential of the puppet (continuation)
V. M. Rozin. Unusual Anton Pavlovich Chekhov (the artist's life and work in the optics of everyday culture)
Analytics:
HIGH ART IN a CULTURE of MODERNITY (E. N. Shapinskaya's Sectoin)
E. N. Sapinskaya. Subcultures in the digital world: anachronism or the basis for creating virtual communities?
M. I. Kozyakova. Museum in the history of culture: postmodern discourse
CULTURAL REFLECTIONS
N. A. Khrenov. Culture of the twentieth century: theatrical experiments in the era of escalating mass communication (continuation)
M. A. Poletaeva. Social practice of attitude to foreign culture
REPUBLICATION
A. Ya. Flier. Cultural history as a change dominant identity types (beginning)
---
Announcement of the next issue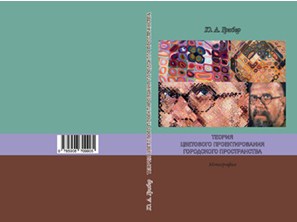 J.A. Griber. Theory of color design of urban space
Griber J. A. The theory of the color design of urban space. Monograph. - M.: Publishing House "Soglasie", 2017. -178 p.

The book presents a comprehensive theoretical study of the culture of color design of urban space, which was based on philosophy, logic, psychology, ethics, aesthetics of urban color. Spatial norms, time structure and basic principles of the organization of color space of the city are considered. The results of the practical examination of color drawings of cities, the analysis of the main models of urban color (Japanese, monochrome, adaptive) and the assessment of anthropological prospects for the use of artificial color palettes.
For designers, architects, cultural scientists, philosophers, art historians, students of universities and schools, as well as all those interested in the history of color culture and urban color.

The publication was prepared in the framework of a research project supported by RFBR № 15–03–00733.

CONTENT

INTRODUCTION

CHAPTER 1. CULTURE COLOR DESIGN OF URBAN SPACE
The philosophy of color city
The discourse of urban color
Urban semiotics of color
Logic of urban color
Epistemology of urban coloristics
The psychology of color city
The urban aesthetics of color
Ethics of urban coloristics

CHAPTER 2. STRUCTURE AND PRINCIPLES OF COLOR ORGANIZATION OF THE CITY
Spatial norms of urban color
The temporary structure of the color of the city
Basic principles of organization of color space of the city

CHAPTER 3. MODEL CITY COLOR
The Japanese model of urban color
Monochrome model of urban coloristics
Adaptive model of urban coloristics
Forecasting the development of urban coloristics

CONCLUSION

LITERATURE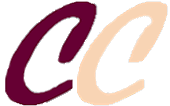 ISSN 2311-3723
Founder:
OOO «Soglasie» publisher
Publisher:
Scientific Association of Culture Researchers
Official registration № ЭЛ № ФС 77 – 56414 от 11.12.2013
The magazine is indexed:

Issued quarterly in electronic form only
Issue produced by:
Editorial Director
A. Flier
Editor in Chief
T. Glazkova
Head of IT Center
A. Lukyanov
Our banner:

Our e-mail:
cultschool@gmail.com
Our Facebook account: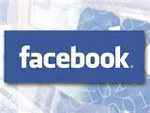 OUR PARTNERS: