Hypotheses:
THEORY OF CULTURAL GENESIS
I. V. Kondakov. Culturogenesis to culturogenesis (from diamond to «cat music»)


Discussions:
IN THE SEARCH FOR THE MEANING OF HISTORY AND CULTURE (A. Ya. Flier's Section)
A. Ya. Flier. The Culture of Evil
N. A. Khrenov. Between America and China: the Concept of the «Other» in the Formation and Transformation of the Civilizational Identity of Russia (continued)
N. A. Khrenov. Culture and Historical Memory (end)


Analytics:
HIGH ART IN THE CULTURE OF MODERNITY (E. N. Shapinskaya'sSectoin)
E. N. Shapinskaya. Subject positions in musical cognitivism: from interpretation to reflection. About the books by J. Bostridge«Schubert's Winter Journey» and J. E. Gardiner «Music in the Heavenly City»
N. Yu. Lukina. Up-to-date and up-to-date. Repeatable and unique. Stupid and eternal
CULTURAL REFLECTIONS
V. M. Rozin. The Psyche of the Deviant Personality in the Mirrors of Family and Culture (following the book «Multiple Minds of Billy Milligan» by Daniel Keyes)
V. I. Grachev. Communication is the connecting substance
M. I. Kozyakova. Screen culture as multiplication of space: Paradoxes of new worlds
REVIEWS, MESSAGES, MATERIALS
E. N. Shapinskaya. Creativity, life, fate: a subjective view of the philosopher. About the book by V. M. Rozin«The World of the artist Roman Faerstein. The life and work of Lyubov and Anna Zimonenko»
---
Announcement of the next issue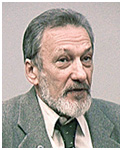 Rozin Vadim Markovich,
Doctor of Philosophy, Professor,
Leading Researcher,
Institute of Philosophy of
the Russian Academy of Sciences
e-mail: rozinvm@gmail.com
UNUSUAL ANTON PAVLOVICH CHEKHOV
(THE ARTIST'S LIFE AND WORK IN THE OPTICS OF EVERYDAY CULTURE)
Abstract. The article raises the problem that has arisen in recent decades in connection with discussions on the Internet, publications of memoirs, as well as studies of the lives of famous writers and poets. Using the example of the interpretation of the life and work of Anton Pavlovich Chekhov and Marina Tsvetaeva, two hypotheses of the relationship between the author's work and his ordinary life are considered. Vadim Rozin tries to show that if you make a special reconstruction of both, you can understand the essential features of the author's work. In the study, a certain methodology was implemented, including problem-setting, comparative and situational analysis, schematization and interpretation of literary texts, and generalization. As a result, we were able to compare two opposite interpretations of the relationship between the author's work and his ordinary life, and also show that the study of the author's personality sheds light on his work, allowing us to understand its essential points.
Keywords: author, creativity, work, interpretation, personality, art, poetry, life, choice, reality.

[1] Reinfield D. The Life of Anton Chekhov (translated from the English by O. Makarova). Moscow: B. S. G.-Press, 2011. P. 227.
[2] Ibid. P. 290.
[3] Kiryanova A. Two souls of Marina Tsvetaeva (official website of Anna Kiryanova. URL: http://kiryanova.com/r11.html)
[4] Rainfield D. Edict. Op. Pp. 254, 259-260.
[5] Rozin V. M. Personality and tragedy of Marina Tsvetaeva // Philology: scientific research. 2012. no. 2. Pp. 43-52.
[6] Rainfield D. Edict. Op. Pp. 127-128, 719.
[7] Ibid. Pp. 223-224.
[8] Ibid. P. 630.
[9] Ibid. Pp. 592-593.
[10] Chekhov A. P. Collected works: in eight volumes. Vol. 6. Moscow: Pravda, 1970. Pp. 379-380.
[11] Rainfield D. Edict. Op. P. 427.
[12] Ibid. P. 377.
[13] Ibid. P. 559.
[14] URL: http://wyradhe.livejournal.com/59035.html
[15] URL: http://www.Livelib.ru/quote/762001 - dushi – nuchinayut – videt – marina tshetaeva – boris – Pasternak
[16] Tsvetaeva M. Art in the light of conscience. URL: http://brb.silverage.ru/zhslovo/sv/tsv/ ?id=9&r=proza
[17] Rozin V. M. Two lives of Alexander Pushkin // Rozin V. M. Features of discourse and research samples in the Humanities, Moscow: LIBKOM, 2009, Pp. 108-127.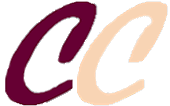 ISSN 2311-3723
Founder:
OOO «Soglasie» publisher
Publisher:
Scientific Association of Culture Researchers
Official registration № ЭЛ № ФС 77 – 56414 от 11.12.2013
The magazine is indexed:

Issued quarterly in electronic form only
Issue produced by:
Editorial Director
A. Flier
Editor in Chief
T. Glazkova
Head of IT Center
A. Lukyanov
Our banner:

Our e-mail:
cultschool@gmail.com
Our Facebook account: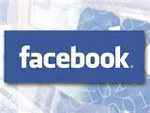 OUR PARTNERS: