Hypotheses
CULTURE AND LIFE
V.M. Rozin. Life as understanding being


Discussions
SEARCHING THE MEANING OF HISTORY AND CULTURE (A.Ya. Flier's Section)
A.Ya. Flier. Art in culture or culture in art?
N.А. Khrenov. Revolution and culture: desacralisation of revolution in Russian cinema of the turn of XX-XXI centuries (continuation)
N.А. Khrenov. Desacralisation of the Russian revolution of 1917 as a problem today: M. Gorky's novel "Life of Klim Samgin" in this perspective (continuation)
V.I. Grachev. Information-isomorphic basis of communicative paradigm of culture 2


Analytics
HIGH ART IN CONTEMPORARY CULTURE (E. Shapinskaya's Section)
E.N. Shapinskaya. Monster as a cultural hero: representations of monstrosity in popular culture (ending)
E.N. Shapinskaya. Eternal values of cultural heritage, creativity and interpretative dyslexia (interview with O. Stefanov)
CULTURAL REFLECTIONS
N.А. Khrenov. Culture and game: activation of the game instinct in the era of transition from the middle ages to Imperial Russia (beginning)
V.G. Vlasov, N.Yu. Lukina. Stanze 5, 6, 7, 8… From talks of the philologist with researcher of art
V.I. Grachev. Cultures the phenomenon of apophatic "the Dialectics of myth" by A. F. Losev in the context topochron-axiogenic paradigm of culture
A. N. Kovalev. Divine proportion in search of the Renaissance (beginning)
REPUBLICATION
A.Ya. Flier. The birth of the temple: the experience of human self-determination in time (beginning)
---
Information on a forthcoming issue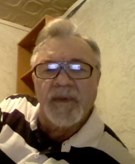 Grachev Vladimir Innokentievich,
Doctor of Cultural Studies, Professor
Leningrad state
University of. A.S. Pushkin
e-mail: vig1947@mail.ru
The Great Russian ReVolution or «Great Upheaval»)?!
(the values and traditions of culture in post –reVolution chronotope)
Abstract. The article describes the ratio of key concepts and word-formation associated with reVolutionary and post-reVolutionary events took place in Russia 1917 year, radically altered the social and cultural condition of Russian society. It is the basis of cultural values and traditions in the national ethnic groups and cultures. Their associates into a whole system of synergetic socio-cultural communication that defines the structure, similarity, difference, opposition interdependence, ambivalence and to them in the post-reVolution "socio-cultura chronotope ".
Keywords. Culture, reVolution, eVolution, value, tradition, communication, society, socio-cultural space, system, synergy, paradigm, chronotope.

[1] Gorky M. Untimely thoughts: Notes on revolution and culture. M.: Soviet pisatel', 1990. P. 92.
[2] Ibid. P.92.
[3] Ibid.
[4] Values and communication in modern society. SPb.: GPU, 2012. 220 p.
[5] Leont'ev K. N. Byzantism and Slavdom. M.: 1967. 346 p.
[6] Karsavin L. p. East, West and Russian tradition. SPb.: ACADEMIA, 1922. P. 12.
[7] Grachev V. I. Communication – Values – Culture (experience of information and axiological analysis: Monograph. SPb.:.Asterion, 2006. 248 p.
[8] Kuhn T. S. the Structure of scientific revolutions. M.: Progress, 1977. 300 p.
[9] The Paradigm approach is increasingly spread in cultural and other studies. Suffice it to mention only some names of the most well-known foreign and domestic scholars who conducted and conducting their: T. Kuhn, C., pierce, R. Jacobson, E. Seppir, J. Andries, F. de Saussure, C. Levi-Strauss, M. Foucault, J. Liotard. R. Barthes, U. Eco; Y. M. Lotman, M. P. Kagan, E. V. Sokolov, V. P. Stepin, G. L. Tulchinsky, A. Y. Flier, A. P. Kalmykov. P. V. Klyagin, A. P. Markov, G. M., Birjiniuk, V. I. Grachev, M. V. Maasai, A. V. Kostina, D. O. Shipunova, N.. Fucking.
[10] Vekhi; Intelligentsia in Russia: Sat. article 1909-1910 y. M.: Molodaya Gvardiya, 1991. 462 p.
[11] Lunacharsky A.V. the great revolution (October revolution). Part 1. Ed. Z. I. Grzhebin's publishing house. Pg., 1919. 99 p.
[12] Lavrov V. M. Orthodox view of the Lenin experiment on Russia. M.: Father's house, 2018. 96 p.
[13] Ortega y Gasset H. "Dehumanization of art" and other works. Essay on literature and art. M.: Rainbow, 1991. 639 p.
[14] About this diversity of scientists ' positions in the evaluation of the modern socio-cultural paradigm see: Grachev V. I. Communicative-axiogenic paradigm of culture ecology // Culture. 2018. No. 3. Primas'. 6.
[15] Grachev V. I. Modern art culture: paradigm or discourse?! (comparative axiological analysis). Monograph. SPb.: Asterion. 2016. 274 p.
[16] Borealist realism: a modern look and a Modern look. M.: Olympus, 2008. P. 459.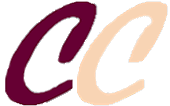 ISSN 2311-3723
Founder:
OOO «Soglasie» publisher
Publisher:
Scientific Association of Culture Researchers
Official registration № ЭЛ № ФС 77 – 56414 от 11.12.2013
The magazine is indexed:

Issued quarterly in electronic form only
Issue produced by:
Editorial Director
A. Flier
Editor in Chief
T. Glazkova
Head of IT Center
A. Lukyanov
Our banner:

Our e-mail:
cultschool@gmail.com
Our Facebook account: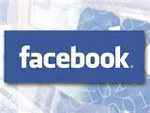 OUR PARTNERS: