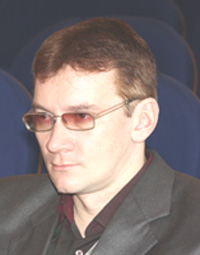 Denisov Andrey Vladimirovich,
Doctor of Arts, Professor,
Russian State Pedagogical University
Visualization of Reality in Modern Times –
Captive Illusions and Mass Suggestion
Absract: The paper examines the processes of transformation of contemporary culture going on due to the influence of virtual reality. Among its features are: high degree of intensity of influence, possibility of role behavior, transplantation of personal aspect of existence into public one. The changes occurring in thought process and consciousness of a person as well as in the system of social and cultural relations. It is proved that the growing virtualization of reality is leading to formation of mosaic world view and its shifting towards the system of illusionary coordinates of perception of objectively existing reality.
Key words: virtualization, reality, culture, Internet, communication, thought process, consciousness, inversion.

[1] Virtual reality is an artificially created reality imitating existing, alternative or fantasy, illusory world (e.g. in computer games). In broad terms, a virtual reality is any altered state of consciousness in the psychopathological disorders, hypnosis, narcotic effects.
[2] In recent years a lot of works on this phenomenon have appeared. Among them are the studies by A. Rossokhin and B. Izmagurova, N. Nosov, J. Ioskevich, V. Rudnev, etc.
[3] It is interesting to note that mass musical culture connects both of the aspects: an opportunity of role behavior, on the one hand, and participation of all the members in ongoing activities, which causes an obvious analogy to archaic rituals.
[4] An extreme case of this transformation is complete inversion, such as the phenomenon of transvestites on modern stage.
[5] Among the many examples we can recall the passion to the exotic and Freemasonry in the period of Classicism.
[6] Those are quantitative citations of scientific publications, becoming a sign of quality of scientific activity in general; and the number of views of personal pages on social networks, or members of a chat, turning into a sign of personal status; and a variety of statistical indicators characterizing the activities of an organization from external positions, but not reflecting the real situation. All this often leads to a kind of "quantitative megalomania" which often has features of obsessional neurosis.
[7] This is reminiscent of many examples of modern mass art, as when a singer gains fame solely by advertising and external image, without having any vocal and theatrical talent.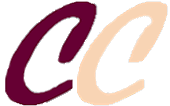 ISSN 2311-3723
Founder:
OOO «Soglasie» publisher
Publisher:
Scientific Association of Culture Researchers
Official registration № ЭЛ № ФС 77 – 56414 от 11.12.2013
The magazine is indexed:

Issued quarterly in electronic form only
Issue produced by:
Editorial Director
A. Flier
Editor in Chief
T. Glazkova
Head of IT Center
A. Lukyanov
Our banner:

Our e-mail:
cultschool@gmail.com
OUR PARTNERS: