Hypotheses:
THEORY OF CULTURE
A. Ya. Flier. Local cultural system: sustainability factors


Discussions:
In SEARCH of the MEANING of HISTORY and CULTURE (A. Ya. Flier's Section)
V. M. Rozin. Conceptualization of G. R. Baltanova Muslim women and culture
N. A. Khrenov. On the history of the formation of the science of culture: Oswald Spengler (to the 100th anniversary of the book «the Decline of Europe»)
M. I. Kozyakova. Synesthesia in the postmodern era: aesthetics déjà'vu


Analytics:
HIGH ART IN a CULTURE of MODERNITY (E. N. Shapinskaya'sSectoin)
E. N. Shapinskaya. Bulgarian culture in Russia: traditions and modernity (interview with Maya Pramatarova)
E. N. Shapinskaya. Digital history: the future of our past
CULTURAL REFLECTIONS
N. A. Khrenov. Culture and play: activation of the gaming instinct in the era of transition from the middle ages to Imperial Russia (end)
V. I. Grachev. Information-rhizomorphic basis of communicative paradigm of modern culture. Three
A. Ya. Flier. Culture and the problem of the noosphere: it is not necessary to make a fairy tale come true

NEW BOOK

A. Ya. Flier. Theory of culture

---
Announcement of the next issue


Kozyakova Maria Ivanovna,
Doctor of Philosophy, Professor,
The Schepkin Higher Theatre School
under the Russian State Maly Theatre
e-mail: markoz@yandex.ru
Where Does Der Blaue Reiter Go?
150th Anniversary of V. Kandinsky.
Heritage and Inheritants: Wassily Kandinsky and Art-Brut
(Part 1)
Abstract. W. Kandinsky is one of the proficient artist of the 21st century, a theorist and the founder of abstract expressionism. Being inspired by ideas of Russian philosophy and the Wagnerian Gesamtkunstwerk, he developed the idea of art synthesis, universal law of spirituality and harmony. His heritage and ideas on spirituality are still significant, existing even in directions, rejecting official culture, such as art-brut. One of the most famous Spanish artists Miquel Barceló implemented Kandinsky's ideas, having crossed the line of primitivism of art-brut. His famous projects involve Majorca Cathedral's Chapel and the Palace of Nations (Geneva).

Keywords: art, abstract art, synthesis, spirituality, Gesamtkunstwerk, expressionism, naïve art, art-brut, heritage

[1] Wilson S. Art and Science As Culture Act. [e-resource]. URL: http://newlaboratoria.ru/www/rus/art_and_science_2_2/.
[2] Solovyov V.S. The General Meaning of Art. // Works: 2 volumes. Vol. 2. М., 1990. P. 398.
[3] Solovyov V.S. The General Meaning of Art. P. 399.
[4] Losev A.F. The Historical Import of Richard Wagner's Aesthetic Outlook // R. Wagner, Selected Works. М.: Iskusstvo, 1978. P. 24.
[5] Kandinsky W.W. Steps. SPb.: Azbuka-klassika, 2008. P. 18.
[6] Kandinsky W.W. Concerning the Spiritual I Art. М. : Arkchimed, 1992. P. 33
[7] Ibid. P. 16.
[8] Ibid. P. 60.
[9] Ibid. P. 15, 33.
[10] Ibid. P. 42.
[11] Ibid. P. 80.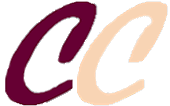 ISSN 2311-3723
Founder:
OOO «Soglasie» publisher
Publisher:
Scientific Association of Culture Researchers
Official registration № ЭЛ № ФС 77 – 56414 от 11.12.2013
The magazine is indexed:

Issued quarterly in electronic form only
Issue produced by:
Editorial Director
A. Flier
Editor in Chief
T. Glazkova
Head of IT Center
A. Lukyanov
Our banner:

Our e-mail:
cultschool@gmail.com
Our Facebook account: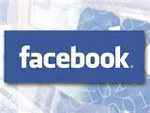 OUR PARTNERS: