Kozyakova Maria Ivanovna
Doctor of Philosophy, Professor,
The Schepkin Higher Theatre School
under the Russian State Maly Theatre
e-mail: markoz@yandex.ru
Where Does Der Blaue Reiter Go?
150th Anniversary of V. Kandinsky.
Heritage and Inheritants: Wassily Kandinsky and Art-Brut
(Part 2 (Ending))
Abstract. W. Kandinsky is one of the proficient artist of the 21st century, a theorist and the founder of abstract expressionism. Being inspired by ideas of Russian philosophy and the Wagnerian Gesamtkunstwerk, he developed the idea of art synthesis, universal law of spirituality and harmony. His heritage and ideas on spirituality are still significant, existing even in directions, rejecting official culture, such as art-brut. One of the most famous Spanish artists Miquel Barceló implemented Kandinsky's ideas, having crossed the line of primitivism of art-brut. His famous projects involve Majorca Cathedral's Chapel and the Palace of Nations (Geneva).
Keywords. Art, abstract art, synthesis, spirituality, Gesamtkunstwerk, expressionism, naïve art, art-brut, heritage.
[12] The Blue Rider / ed. by W. Kandinsky and F. Mark. М.: Izobrazitelnoye Iskusstvo, 1996.
[13] Dubuffet J. Asphyxiating Culture and other Writings. New York: Four Walls Eight Windows, 1986; Dubuffet J. L'Art brut préféré aux arts culturels [1949] // Jean Dubuffet J. Prospectus et tous écrits suivants, Tome I, II, Paris 1967; Tome III, IV, Gallimard: Paris 1995.
[14] Art Brute as a Blow to the Solar Plexus // [e-resource] URL: http://www.yandex.ru/kalidor.net/ar-brut
[15] In particular, such succession can be traced in the collective work "Marginal Art". Content and preface by A.S. Migunov. M.: Moscow State University Publishng House, 2005.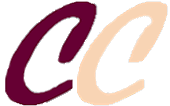 ISSN 2311-3723
Founder:
OOO «Soglasie» publisher
Publisher:
Scientific Association of Culture Researchers
Official registration № ЭЛ № ФС 77 – 56414 от 11.12.2013
The magazine is indexed:

Issued quarterly in electronic form only
Issue produced by:
Editorial Director
A. Flier
Editor in Chief
T. Glazkova
Head of IT Center
A. Lukyanov
Our banner:

Our e-mail:
cultschool@gmail.com
OUR PARTNERS: