Hypotheses:
THEORETICAL REVIEW
E.A. Orlova. Concepts of identity/identification in socio-scientific knowledge
Discussions:
IN SEARCH OF THE MEANING OF HISTORY AND CULTURE (A.Ya. Flier's rubric)
A.Ya. Flier. Culture as the basis of identity
N.A. Khrenov. The Russian Revolution from the point of view of the transitional situation in the history of culture. Rehabilitation of the Imperial complex as a consequence of the period of reaction in the history of the Revolution (continued)
V.M. Rozin. From the views of L.S. Vygotsky to the modern concept of development
Analytics:
CULTURAL REFLECTIONS
A.Ya. Flier. Accumulation and transmission of social experience. Socio-cultural reproduction
N.A. Khrenov. Culture and Technology: from the organ projection of E. Kappa to the objectification of Hegel's spirit (Semiotic turn in the culture of the twentieth century) (continued)
V.M. Rozin. Personality formation: the role of the social environment and the work of the individual's consciousness
VIEWS
A.Ya. Flier. Culture as a survival system and its 5 strategies
A.P. Markov. Traditional Values – "New Ethics": the Global Conflict of Logos and Chaos
---
Announcement of the next issue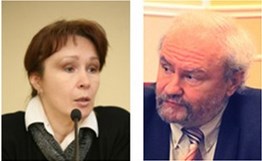 Kostina Anna Vladimirovna,
Doctor of Philosophy, Doctor of Culturology, Professor,
Dean of the Faculty of Philosophy, Culture and Art,
Head Department of Philosophy, Cultural and Political Sciences,
Moscow University for the Humanities
e-mail: anna_kostina@inbox.ru

Flier Andrey Yakovlevich,
Doctor of Philosophy, Professor,
Chief Researcher
Lykhachev Russian Research Institute
for Cultural and Natural Heritage
e-mail: andrey.flier@yandex.ru
Where does history attract culture? From the "society of concerters" to the "rehearsing society" (Ending)
Abstract. The article examines the historical evolution of culture, the change in its system-forming parameters and typological characteristics from epoch to epoch, to periods of historical development. The basic fundamental laws determining the vector of development of culture and the main tendencies of its historical evolution are singled out.
Keywords. Culture, history, society, the vector of evolution, development trends, patterns of cultural variability.

[12] This conclusion can be drawn on the basis of many field anthropological studies of archaic peoples. See, for example: Malinowski, Bronisław Kasper. The Sexual Life of Savages in North-Western Melanesia: An Ethnographic Account of Courtship, Marriage and Family Life Among the Natives of the Trobriand Islands, British New Guinea. With a Preface by Havelock Ellis. L.: George Routledge, 1929 (Malinovsky B. Sexual life of savages of North-West Melanesia // Malinovsky B. Favorites: Dynamics of culture. Moscow: ROSSPEN, 2004. 959 p.); Levi-Strauss Cl. Les Structures élémentaires de la parenté. P.: PUF, 1949. 639 р. etc. In general, on the temporal orientations of different historical cultures, see: Flier A.Ya. A good past does not have a happy future // Flier A. Culturology for Culturologists: a textbook for undergraduates and graduate students, doctoral students and applicants. Moscow: Academic Project, 2000. 496 p.
[13] Let's remember the famous "Renounce the old world, shake off his dust from our feet". Of course, Marxism was the most radical, but by no means exclusive, example of denying the socio-cultural value of the past, certain conceptual grounds for which were laid by the Enlightenment.
[14] In contrast to the use in our cultural practice of the term "cultural cluster" as a territorial cultural locus (see, for example: Creative industries // Institute for Cultural Policy.) URL: http://www.cpolicy.ru/projects/c_industries), we put into this concept a direct sociocultural meaning. The cultural cluster is a social group of people, localized and united not by one but by a whole complex of cultural grounds (sometimes diverse - professional, confessional, aesthetic, etc., but successfully interacting with each other) on which they build their group identity.
[15] The rationale for such a functional typologization, see: Kostina A.V., Flier A.Ya. Culture: between slavery of the conjuncture, slavery of custom and slavery status. Moscow: Soglasie, 2011. The chapter "Ternary functional model of culture". Pp. 15-130.
[16] The idea of V. Havel to "treat" extremism by suppressing one "painful" identity surrounded by multiple identities.
[17] A well-known exception to this rule was European Antiquity, in which identity was primarily ethno-cultural, but Antiquity, and in many other respects, constituted a unique exception to world practice. This is not the place to argue why.
[18] Of course, this process does not have an "avalanche" character, but proceeds in contradictory forms, but its general orientation, however, is read.
[19] See this: Flier A.Ya. Sociocultural forecast for the XXI century // Flier A.Ya. Culturology for culturologists. Moscow: Academic Project, 2000. Pp. 439-447.
[20] Delyagin M. Requiem for the middle class // Daily Journal. June 1, 2009. URL: http://ej.ru/. Date of circulation: 08.06.2009.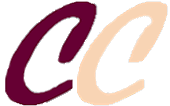 ISSN 2311-3723
Founder:
OOO «Soglasie» publisher
Publisher:
Scientific Association of Culture Researchers
Official registration № ЭЛ № ФС 77 – 56414 от 11.12.2013
The magazine is indexed:

Issued quarterly in electronic form only
Issue produced by:
Editorial Director
A. Flier
Editor in Chief
T. Glazkova
Head of IT Center
A. Lukyanov
Our banner:

Our e-mail:
cultschool@gmail.com
OUR PARTNERS: