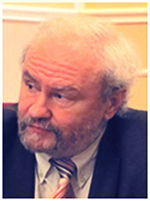 Flier Andrey Yakovlevich,
Doctor of Philosophy, Professor,
Chief Researcher
Lykhachev Russian Research Institute
for Cultural and Natural Heritage,
Professor of Moscow State linguistic University,
e-mail: andrey.Flier@yandex.ru
Woman as a cultural text
Abstract. The article examines how the attitude to women and the interpretation of their social functions have changed throughout history in the culture. From the purely technical functions of giving birth and raising children to the recognition of women as a full-fledged member of society, intellectually equal to men, the attitude towards women has evolved. The relevance of the article is due to the fact that the evolution of the perception of women requires systematization and identification of internal logic.
Keywords. Culture, historical epochs, women, their social functions, participation in social processes.

[1] Flier A. Ya. Kultura kak repressiya. M.: Diagramma, 2007.
[2] Benhabib S. The claims of culture. Equality and Diversity in the Global Era, Moscow, 2003.
[3] Ibid.
[4] For more information, see: Semenov Yu. I. Completion of the formation of primitive society and the emergence of a primitive tribal community // The history of primitive society. The epoch of the primitive tribal community. M., 1986; Flier A. Ya. Kulturogenez. M., 1995.
[5] Levi-Strauss K. Sad tropics. M., 1999; Malinovsky B. Sexual life of savages of North-Western Melanesia // Malinovsky B. Izbrannoe. Dynamics of culture. Moscow, 2004.
[6] Girenko N. M. Sotsiologiya plemeni. L., 1991, pp. 153-154.
[7] Kiseleva T. G. The female image in sociocultural reflection. M., 2002.
[8] Huntington S. Clash of Civilizations, Moscow, 2003.
[9] Giddens E. Transformation of intimacy. Sexuality, love and eroticism in modern societies. St. Petersburg, 2004.
[10] Ibid.
[11] Drug addiction in Russia: a threat to the nation. Materials of the parliamentary hearings "On urgent measures to combat the spread of drug addiction in Russia". March 2, 1998 // Report of the Council on Foreign and Defense Policy. Moscow, 1998.
[12] Hill W. An Introduction of the Modern Sociology. Vol. 1-2. Glencoe, 1983.
[13] Among the latest publications, see: Shapinskaya E. N. The problem of creativity in the gender aspect. 2004. No. 2.
[14] Cit. in: Borges H. L. Selected Essays and short stories. St. Petersburg, 2002.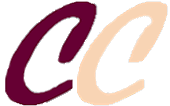 ISSN 2311-3723
Founder:
OOO «Soglasie» publisher
Publisher:
Scientific Association of Culture Researchers
Official registration № ЭЛ № ФС 77 – 56414 от 11.12.2013
The magazine is indexed:

Issued quarterly in electronic form only
Issue produced by:
Editorial Director
A. Flier
Editor in Chief
T. Glazkova
Head of IT Center
A. Lukyanov
Our banner:

Our e-mail:
cultschool@gmail.com
OUR PARTNERS: