Hypotheses:
THEORETICAL REVIEW
E.A. Orlova. Concepts of identity/identification in socio-scientific knowledge
Discussions:
IN SEARCH OF THE MEANING OF HISTORY AND CULTURE (A.Ya. Flier's rubric)
A.Ya. Flier. Culture as the basis of identity
N.A. Khrenov. The Russian Revolution from the point of view of the transitional situation in the history of culture. Rehabilitation of the Imperial complex as a consequence of the period of reaction in the history of the Revolution (continued)
V.M. Rozin. From the views of L.S. Vygotsky to the modern concept of development
Analytics:
CULTURAL REFLECTIONS
A.Ya. Flier. Accumulation and transmission of social experience. Socio-cultural reproduction
N.A. Khrenov. Culture and Technology: from the organ projection of E. Kappa to the objectification of Hegel's spirit (Semiotic turn in the culture of the twentieth century) (continued)
V.M. Rozin. Personality formation: the role of the social environment and the work of the individual's consciousness
VIEWS
A.Ya. Flier. Culture as a survival system and its 5 strategies
A.P. Markov. Traditional Values – "New Ethics": the Global Conflict of Logos and Chaos
---
Announcement of the next issue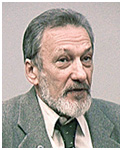 Rozin Vadim Markovich,
Doctor of Philosophy, Professor,
Leading Researcher,
Institute of Philosophy of
the Russian Academy of Sciences
e-mail: rozinvm@gmail.com
The Decline of Life and Culture of Aging
(Part 1)
Abstract. The article covers old age in the framework of the author's idea of "cultures of individual's life", each of it being featured by its own peculiarities of life activity and vision (conscience), as well as character of socialization. The author deals with problems peculiar for this life period (giving up the habitual lifestyle, diseases, loss of meaning in life, etc.) and traditional ways old people try to cope with it. The author assumes that the essence of culture of old age is developing the idea of old age and its implementation, which implies, on one hand, changing of reality and finding a new meaning of life and, on the other hand, restarting life in new conditions.

Key words. Old age, age, concept, meaning of life, crisis, culture of individual's life, diseases, fright, health, death.


[1] The term of prams (prami) belongs to L. Vygotsky and outlines the integrity of child with his parents.
[2] What's the cultural meaning of a child's game? This is a way of opening up the adult's world available for a child and his first rehearsal of being a free individual. Parents are a real ability (social body) for their children - as soon as they face problems which they can't cope with, they immediately go to their parents for help. We are an integrity with our children/ I'm not only the father for my child and a subject who he communicates, but also his integral ability, allowing to deal with non-childish tasks.
[3] Seduction of desires, seduction of technique
[4] Zenkovsky says, "In the context of the understanding of childhood appeared in our science after Gross, childhood, in the broad sense of the word, embraces all those years when the individual is not ready for adult life, independent struggle for existence" (Zenkovsky V.V. The Psychology of Childhood, Ed. Golden-Ship.ru 2012. (The text is published after: Zenkovsky V.V. The Psychology of Childhood. Leipzig: Publishing house «Sotrudnik», 1924. P.57).
[5] Zenkovsky marks, "It's for the first time when in a maturing soul appears a real interest for its own individuality, the teen being totally self-centered, occupied with his ideas, appearance, feelings, absorbing in his dreams. It's by that very time extreme development of fantasy, conscious drift away from reality can be seen. The teen goes further than it can be seen in his second childhood in opposing inner and outer worlds, his attention in this new period being focused on the former one. The extreme and clearly realized subjectivism imprints the activity of the teen, which is in many cases inclined to risky undertakings. He is not stopped by starry expectations, unreal plans, unwise ways being chosen. Often they psychically increase his "appetite" to such activity. In himself, his seeking and aspirations the teen acquires the only leading source, any authorities losing their influence at this time. He begins to believe only himself, his experience. Moral development usually tends to be of critical attitude towards everything which until that time highlighted his life, towards moral traditions, customs and manners, the teen shifting from heteronomous moral psychology to the stage of moral animism and pure subjectivism. In relation to other people it often means an artificial disrespect, provoking carelessness, arrogance, sometimes shaping in an obsessive desire to teach others. The teenager is absolutely sure that he will manage things nobody have ever managed. Game is still in the focus of his attention, coming to a different phase. Technically games are not so attractive to the young creature any more – may be due to his realizing clearly the difference between the spheres of game and reality, which makes game developing ever stronger in a more hidden and sophisticated form. One should not forget that sexual consciousness is awaking at this time, bringing him abruptness, anxiety and inner excitement" (Ibid. P. 71).
[6] Developing by teens realistic forms of behavior in modern culture is hampered by several circumstances. It is an impact of art and mass media, removing limits between different realities, as well as make-believe and reality, teaching them to consider virtual life as the usual one and vice versa. It's new, allowing relativity and pluralism, ways of understanding and interpreting life, right and morality, as well as considerably extended possibilities (and temptations) of social life, And, at last, it's the general feeling of modern culture's crisis, having involved both family and individual.
[7] At one pole thinking is a free search which we get so far as concerns creativity, at the other pole it is an action of methods and means, i.e. thinking activity. Activity is featured by such mechanisms as reproduction, translation, communication, position cooperation and reflection. Thinking is featured by search of decision making and problem solving, development of decision means, shaping of discourse, understanding/non-understanding reaction.
[8] Yermolayeva M.V. The Practical Phsycology of Old Age. М.: Eksmo-Press, 2002. Cited after: URL: http://www.syntone.ru/library/books/content/7315.html?current_book.
[9] Elena Yermolayeva says, "The question of creating limits of old age is very difficult. Those between the period of middle age and the beginning of old age are very subtle. One of the Russian founders of gerontology stated with confidence that there are no calendar dates for old age approach. Usually retirement age is taken into account, when speaking about old people, which extensively varies in different countries, as well as for different professional groups and genders. According to World Health Organization, the most appropriate term is "aging", its indicating on a gradual and constant process rather than the certain age limit, not always being fixed at will" (Yermolayeva M.V. Op. cit.).
[10] Ibid.
[11] Ibid.
[12] Batsman R. Spiritual Problems of Old People // Problems of Old Age: Spiritual, Medical and Social Aspects. M.: Svyato-Dmitriev College of Sisters of Charity, 2003. P. 53. This thought can be better understood according to M. Bakhtin, arguing that only death (in this case, its approaching) creates a place for "a point of being elsewhere", which helps the man finish his life and for the first time understand its value. Another thing, that during their life some people, trying to understand their life, make attempts to find its meaning and realize it. Such an understanding-construction of life by an individual is an essential element of its realization in European culture.
[13] León-Portilla M. The Philosophy of Nahuatl. Izd. Inostrannoi Literatury, 1961. P. 159.
[14] But don't think that believers are not afraid of death. "For Christians, - R. Batsman writes, - death is a great mystery. It gives birth to the man from earthy, temporal to eternal life. At the same time, "what is the most terrible for the man?", saintlike Ioann Kronschtadtsky writes. "Death? Yes, death. Each of us can't imagine without horror how he will have to die and breathe his last". The truly Christian attitude towards death involves the element of fright, insecurity, those very emotions which our godless civilization is seeking to eliminate. However, this attitude contains nothing like base fright, which can be felt by those dying without hope for salvation, the Christian approaching death with clear conscience, by the grace of God, peacefully" (Batsman R. Op. cit.)
[15] Yermolayeva M.V. Op. cit.
[16] Ibid.
[17] Ibid.
[18] Ibid.
[19] Ibid.
[20] Hesse H. On Old Age. 1952. Cited after URL: http://www.lib.ru/GESSE/starost.txt
[21] Yermolayeva M.V. Op. cit.
[22] Ibid.
[23] Ibid.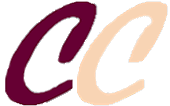 ISSN 2311-3723
Founder:
OOO «Soglasie» publisher
Publisher:
Scientific Association of Culture Researchers
Official registration № ЭЛ № ФС 77 – 56414 от 11.12.2013
The magazine is indexed:

Issued quarterly in electronic form only
Issue produced by:
Editorial Director
A. Flier
Editor in Chief
T. Glazkova
Head of IT Center
A. Lukyanov
Our banner:

Our e-mail:
cultschool@gmail.com
OUR PARTNERS: