AD MEMORIAM ÆTERNAM
Hypotheses
ФИЛОСОФИЯ КУЛЬТУРЫ
V.M. Rozin. The spell of death in history, art Nouveau and now
Discussions
SEARCHING THE MEANING OF HISTORY AND CULTURE (A.Ya. Flier's Section)
A.Ya. Flier. History as a cultural artifact
N.А. Khrenov. Revolution and culture: desacralisation of revolution in Russian cinema of the turn of XX-XXI centuries (beginning)
N.А. Khrenov. Desacralisation of the Russian revolution of 1917 as a problem today: M. Gorky's novel "Life of Klim Samgin" in this perspective (beginning)
Analytics
HIGH ART IN CONTEMPORARY CULTURE (E. Shapinskaya's Section)
E.N. Shapinskaya. Monster as a cultural hero: representations of monstrosity in popular culture (beginning)
E.N. Shapinskaya. Education in the digital age: learning or entertainment?
CULTURAL REFLECTIONS
N.А. Khrenov. The founders of the discursive in the Russian cinema and their followers: from Tarkovsky to Zvyagintsev (ending)
V.I. Grachev. Information-isomorphic basis of communicative paradigm of modern culture
V.G. Vlasov, N.Yu. Lukina. Stanze 1, stanze 2, 3, 4… From talks of the philologist with researcher of art
РЕПУБЛИКАЦИЯ
A.Ya. Flier. The birth of the home: the spatial self-determination of primitive man
Information
NEW BOOKS
Applied cultural studies. Encyclopedia
---
Information on a forthcoming issue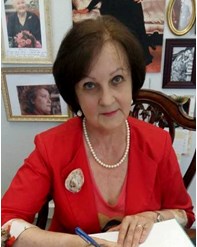 Shapinskaya Ekaterina Nikolaevna,
Doctor of Philosophy, Professor,
Russian State University of Physical Education,
Sport, Youth and Tourism.
e-mail: reenash@mail.ru
Woman in culture: gender and ethnicity
Part three
Abstract. This article is the end of a series of publications devoted to the place of women in the culture of the past and the present. The article deals with the gender inequality of women in the context of ethnic "otherness", which enhances its subordinate status in traditional cultures. The article deals with the representation of women who challenge the norms and values of Patriarchy, which leads to marginalization or exclusion from the dominant culture. The change of attitude towards women in traditional culture is connected both with sociocultural changes of the second half of the 20th century and with postcolonial studies that rehabilitated gender "otherness", legitimizing the subjective status of both gender and ethnic Other.
Keywords. Gender, ethnicity, Other, culture, representation, creativity.

[1] Zherebkina I. Subjectivity and and gender. SPb.: Aletheia, 2007. C. 261.
[2] Ibid. P. 264.
[3] Rusva, M. H. Dancer. M.: Unves, 2005. 319 p.
[4] Grosz E. Space, Time and Perversion: Essays on the Politics of Bodies. NY.-L.: Routledge, 1995. P. 24.
[5] Zherebkina I. Feminist literary criticism // Introduction to gender studies. Kharkiv: KCGS, 2001. P. 558.
[6] Sixu E. Laughing Medusa // Introduction to gender studies. Kharkiv: KCGS, 2001. P. 800.
[7] Taylor J. And You Can Be My Sheikh: Gender, race and Orientalism in Contemporary Romance Novels // The Journal of Popular Culture, Vol.40, No.6, 2007. Р.1032.
[8] Bach E. Sheik Fantasies: Orientalism and Feminine Desire in the Desert Romance // Hecate, May, 1997. Р. 9.
[9] Taylor J. Op. cit.
[10] Yegenoglu M. Colonial Fantasies: Towards a Feminist Reading of Orientalism. – Cambridge University Press, 1998. Р. 73.
[11] Ibid.
[12] Said E. Orientalism. NY.: Pantheon, 1978. Р. 177.
[13] Roy A. The Ministry of Utmost Happiness. Penguin Books, 2017. 445 p.
[14] Ibid. Р. 3.
[15] Ibid. Р. 23.
[16] Ibid. Р. 53.
[17] Estes C.P. Women Who Run with the Wolves. L.: Rider, 2008. P. 306.
[18] Ibid. Р. 53.
[19] Ibid. Р. 309.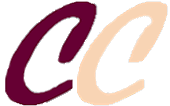 ISSN 2311-3723
Founder:
OOO «Soglasie» publisher
Publisher:
Scientific Association of Culture Researchers
Official registration № ЭЛ № ФС 77 – 56414 от 11.12.2013
The magazine is indexed:

Issued quarterly in electronic form only
Issue produced by:
Editorial Director
A. Flier
Editor in Chief
T. Glazkova
Head of IT Center
A. Lukyanov
Our banner:

Our e-mail:
cultschool@gmail.com
Our Facebook account: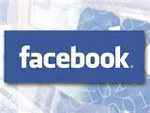 OUR PARTNERS: