Volkotrubova Olga Nikolaevna,
Editor-in-Chief of the Far
Eastern State Scientific Library (Khabarovsk),
e-mail: volkotrubova.olga@yandex.ru

Flier Andrey Yakovlevich,
Doctor of Philosophy, Professor,
Chief Researcher
Lykhachev Russian Research Institute
for Cultural and Natural Heritage,
Professor of Moscow State linguistic University,
e-mail: andrey.Flier@yandex.ru
Culture is a program of group adaptive behavior of people.
Interview
Abstract. In an interview raises the problem of the social nature of culture (from the scientific standpoint the A. Ya. Flier), peculiarities of modern culture, the place of art in culture, and issues of professional formation A. Ya. Flier as a culture and influence teachers, its civil and scientific credo, common cultural perspectives of science and education.
Keywords: culture, behavior, cultural studies, modernity, art, teachers, worldview, scientist, cultural science and education.

[1] Darwin Ch. On the Origin of Species by Means of Natural Selection, or the Preservation of Favored Races in the Struggle for Life. London: John Murray, 1859.
[2] Lem St. Filozofia Przypadku. Krakоw: Wydawanctwo literackie, 1968.
[3] See about this: Flier A. Ya. Philosophical prolegomena to the Normative theory of Culture [Electronic resource] // Kultura kultury. 2019. No. 1. URL: http://cult-cult.ru/the-philosophical-prolegomena-to-a-normative-theory-of-culture/ (accessed: 18.06.2019)
[[4] Tynyanov Yu. N. Podporuchik Kizhe [Electronic resource]. URL: https://librebook.me / podporuchik_kizhe/vol 1/1 (accessed 21.06.2020)
[5] Flier A. Ya. Good and evil in cultural and historical understanding [Electronic resource] / / Information humanitarian portal " Knowledge. Understanding. The ability to". 2015. No. 3. URL: http://www.zpu-journal.ru/e-zpu/2015/3/Flier_Good-Evil/ (accessed 18.06.2019)
[6] Vermeulen T., van den Akker R. Notes on metamodernism // Journal of Aesthetics & Culture. 2010. Vol. 2. P. 1-14.
[7] See: Flier A. Ya. Structure and dynamics of culturogenetic processes. Abstract of the dis. ... Doctor of Philosophy. M.: RIK, 1995. 42 p.; see also: Flier A. Ya., Poletaeva M. A. Origin and development of culture. M.: MGUKI, 2009. 272 p.
[8] See, for example: Flier A. Ya. Culture as a repression. Moscow: Diagramma, 2006. 320 p.
[9] Narsky I. S. The Philosophy of John Locke, Moscow: MSU Publishing House, 1960. 63 p.
[10] See about this: Isaacson W. Einstein: His Life and Universe. N.Y.: Simon & Schuster, 2007.
[11] Flier A. Ya. Culture as a factor of national security // Flier A. Ya. Culturology for culturologists. M.: Academic project, 2000. P. 425-437.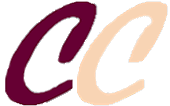 ISSN 2311-3723
Founder:
OOO «Soglasie» publisher
Publisher:
Scientific Association of Culture Researchers
Official registration № ЭЛ № ФС 77 – 56414 от 11.12.2013
The magazine is indexed:

Issued quarterly in electronic form only
Issue produced by:
Editorial Director
A. Flier
Editor in Chief
T. Glazkova
Head of IT Center
A. Lukyanov
Our banner:

Our e-mail:
cultschool@gmail.com
OUR PARTNERS: