Hypotheses:
THEORY OF CULTURE
A.Ya. Flier. Cultural values and institutions: the relationship of concepts
Discussions:
IN SEARCH OF THE MEANING OF HISTORY AND CULTURE (A.Ya. Flier's Section)
A.Ya.Flier. Structuring culture according to its socio-functional specializations
N.A. Khrenov. A sociological turn in science. About the art of the XIX century: I. Ten's concept as an anticipation of a cultural turn (continued)
V.M. Rozin. Non-traditional, socio-cultural understanding of the book by Meer Shalev "Fontanella" (beginning)
Analytics:
HIGH ART IN MODERN CULTURE (E.N. Shapinskaya's Section)
E.N. Shapinskaya. Mass media in culture and society: from the history of cultural thought
CULTURAL REFLECTIONS
V.M. Rozin. The history of stand-up on the example of the "Amazing Mrs. Maisel" or the mosaic consciousness of modern viewers of TV series?
N.A. Khrenov. The Superman in the Russian version: philosophical aspects of the novel by F. Dostoevsky's "Demons" and V. Khotinenko's film based on this novel (ending)
A.Ya. Flier. Experience of comparing parameters of social types of modern subcultures
I.G. Antipova. Psychology and culture: perspectives of contextualism
---
Announcement of the next issue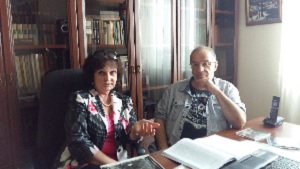 Shapinskaya Ekaterina Nikolaevna,
Doctor of Philosophy, Professor,
Deputy Director of the Expert-Analytical Center
for Development of Educational Systems
in the Sphere of Culture,
the Lykhachev Russian Research Institute
for Cultural and Natural Heritage
e-mail: reenash@mail.ru

Tsodokov Yevgeny Samsonovich,
Editor-in-Chief
E-Journal "OperaNews"
e-mail: tsodokov.es@mail.ru
Opera Paradox-3.
Opera in the Post-Culture Period:
Transformation of the Cultural Form or the Death of the Genre?
Abstract. The authors continue their dialogue on the history of opera as a cultural form, discussing its transformations in different contexts, on changes in ratio between musical, verbal and visual elements depending on cultural dominants of the certain ages. The article is also devoted to preservation of cultural form in terms of full destruction of its traditional characteristics and shifting of accents to stage's visual elements. The key question, the authors put in this part of the dialogue, is whether in contemporary conditions opera can survive as a genre or is sure to "die".
Key words. Cultural form, opera, genre, art, history, creativity, Romanticism, context, transformation.
The article is prepared with the support of the Russian Humanitarian Scientific Fund, grant № 14-03-00035.
[1] Cited after: Adamchik V. Picasso. Minsk: Harvest, 2009. P. 438.
[2] Bart R. Selected Works. Semiotics. Poetics. М.: Progress, 1989. P. 413.
[3] Alexandrov N. The Autumn of Postmodernism // New Time, № 33, 14 October 2013.
[4] Samokhvalova V.I. The Ugly: Thoughts on Its Nature, Essence and Place in the World. M.: Bris-L, 2012.
[5] On Ugliness / ed. By Umberto Eco. М.: Slovo, 2014.
[6] Hugo V. Preface to "Cromwell" // History of Ugliness. M.: Slovo, 2014. P. 281.
[7] Op. cit., p. 370.
[8] Marinetti F.T. Technical Manifesto of Futurist Literature // History of Ugliness. M. Slovo, 2014. P. 370.
[9] Shapinskaya E.N. Prospero's Dreams Prospero's Dreams Told in the Language of Contemporary Music: Thomas Adès's Opera Based on W. Shakespeare's "The Tempest" // Culture of Culture. 2014. № 3. [e-resource] URL: http://cult-cult.ru/sny-prospero-rasskazannye-yazykom-sovremennoj-muzyki-fantasmagoriya-tomasa-adesa/
[10] Shlegel F. On Study of the Poetry oа the Greeks // Literary Manifests of Western European Romantics. M.: Publishing house of the Moscow University, 1980. Pp. 48-49
[11]. Davydova M. The Only Good Author Is a Dead Author [e-resource] URL: http://os.colta.ru/theatre/projects/139/details/3782/
[12] URL. http://www.classicalmusicnews.ru/news/moskovskaya-filarmoniya-za-11-dney-prodala-72-tyisyachi-abonementov/
[13] Cited after: Adamchik V. Op. cit., p. 98.
[14] Cited after: Dimitrin Yu. Opera Round the Surgical Table. [e-resource] URL: http://www.operanews.ru/13092209.html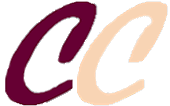 ISSN 2311-3723
Founder:
OOO «Soglasie» publisher
Publisher:
Scientific Association of Culture Researchers
Official registration № ЭЛ № ФС 77 – 56414 от 11.12.2013
The magazine is indexed:

Issued quarterly in electronic form only
Issue produced by:
Editorial Director
A. Flier
Editor in Chief
T. Glazkova
Head of IT Center
A. Lukyanov
Our banner:

Our e-mail:
cultschool@gmail.com
OUR PARTNERS: