Hypotheses:
CULTURAL STUDIES AS A MARKER
T.V. Glazkova, A.Ya. Flier. Forget about the VAC. Self-determination of a scientist in the ocean without water. Interview
Discussions:
IN SEARCH OF THE MEANING OF HISTORY AND CULTURE (A.Ya. Flier's Section)
A.Ya. Flier. Structuring of culture according to the main spheres of human activity
V.M. Rozin. Culturological concept of foreign language education by E.I. Passova
N.A. Khrenov. Between America and China: the Concept of the "Other" in the Formation and transformation of the civilizational Identity of Russia (ending)
V.I. Grachev. Cognitive-epistemological platform of the communicative-axiogenic paradigm of modern culture
Analytics:
HIGH ART IN THE CULTURE OF MODERNITY (E.N. Shapinskaya's Section)
E.N. Shapinskaya. The culture of everyday life. Part 2. Everyday life, society and challenges of the time
CULTURAL REFLECTIONS BY
V.M. Rozin. Conditions for the conceivability of individualization in the cultural and environmental paradigm of education
N.A. Khrenov. The Superman in the Russian version: philosophical aspects of the novel by F. Dostoevsky's "Demons" and V. Khotinenko's film based on this novel (beginning)
P.E. Tsarkov. "Others" in the socio-cultural space of the majority: the impact of sports adaptation on the mental state of people with disabilities
---
Announcement of the next issue

Shapinskaya Ekaterina Nikolaevna,
Doctor of Philosophy, Professor,
Deputy Director of the Expert-Analytical Center
for Development of Educational Systems
in the Sphere of Culture,
the Lykhachev Russian Research Institute
for Cultural and Natural Heritage
e-mail: reenash@mail.ru

Tsodokov Yevgeny Samsonovich
Editor-in-Chief
E-Journal "OperaNews"
e-mail: tsodokov.es@mail.ru
Paradox of Opera-1: Cultural Meanings, Aesthetic Values and Historic Destiny
Abstract: The paper is presented in the form of a dialogue, the authors examine the problems of transformation of such a complex cultural form as opera in different historical and cultural epochs and its specific features in (post)cultural situation of our time. The authors suggest their own points of view (those of musicologist and of cultural researcher) on the correlation of different elements in the synthetic genre of art, find out universal and transient elements in reification of this genre in theatre practice, discuss aesthetic value of opera in the context of domination of mass culture.

Key words. Cultural form, opera, genre, culture, music theatre, system approach, aesthetic value

[1] The article is written with the support of the Russian Humanitarian Scientific Fund's grant № 15-03-00035.
[2] See also: Shapinskaya Е. Culture in Digital Epoch: Cultural Meanings and Aesthetic Values. 2015. № 2. [e-source] URL: http://cult-cult.ru/culture-in-digital-epoch-cultural-meanings-and-aesthetic-values/.
[3] Clement C. Opera or the Undoing of Women. Minneapolis: University of Minnesota Press, 1988.
[4] Hoffmann E.T.A. The Poet and the Composer // Literary Manifestation of Western European Romantics. Moscow: MGU, 1980. P. 198.
[5] Sad to say, the systematic approach to opera has just begun to be applied into musicological practice. Among singular examples of such works see: Naletova I. Opera as a Whole: the Systematic Approach. Book 1. Methodology. St. Petersburg: RGPU Publishing House, 2013.
[6] Williams R. Television. Technology and Cultural Form. London: Fontana, 1974. P. 13.
[7] Flier A. Culturology for Culturologists. Moscow: Akademitchesky Proyekt, 2000. P. 256.
[8] See: Tsodokov Ye. Vanishing Opera [e-source] URL: http://WWWoperanews.ru/history54.html.
[9] Lielitz A. A Treat for Cultural Connoiseurs. Richard Strauss and his operatic last will and testament: CAPRICCIO // Ruchard Strauss, Capriccio. RM ARTS/San Francisco Opera Association. 1993. P. 21.
[10] Ibid. P. 22.
[11] Dimitrin Yu. Libretto: Its History, Art and Craft. St. Petersburg: Kompositor, 2012. P. 14.
[12] Ferman V. Opera House. Moscow: Muzgiz, 1961. P. 37.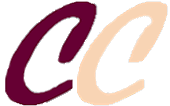 ISSN 2311-3723
Founder:
OOO «Soglasie» publisher
Publisher:
Scientific Association of Culture Researchers
Official registration № ЭЛ № ФС 77 – 56414 от 11.12.2013
The magazine is indexed:

Issued quarterly in electronic form only
Issue produced by:
Editorial Director
A. Flier
Editor in Chief
T. Glazkova
Head of IT Center
A. Lukyanov
Our banner:

Our e-mail:
cultschool@gmail.com
Our Facebook account: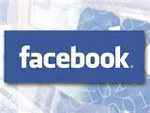 OUR PARTNERS: