Hypotheses:
CULTURAL STUDIES AS A MARKER
T.V. Glazkova, A.Ya. Flier. Forget about the VAC. Self-determination of a scientist in the ocean without water. Interview
Discussions:
IN SEARCH OF THE MEANING OF HISTORY AND CULTURE (A.Ya. Flier's Section)
A.Ya. Flier. Structuring of culture according to the main spheres of human activity
V.M. Rozin. Culturological concept of foreign language education by E.I. Passova
N.A. Khrenov. Between America and China: the Concept of the "Other" in the Formation and transformation of the civilizational Identity of Russia (ending)
V.I. Grachev. Cognitive-epistemological platform of the communicative-axiogenic paradigm of modern culture
Analytics:
HIGH ART IN THE CULTURE OF MODERNITY (E.N. Shapinskaya's Section)
E.N. Shapinskaya. The culture of everyday life. Part 2. Everyday life, society and challenges of the time
CULTURAL REFLECTIONS BY
V.M. Rozin. Conditions for the conceivability of individualization in the cultural and environmental paradigm of education
N.A. Khrenov. The Superman in the Russian version: philosophical aspects of the novel by F. Dostoevsky's "Demons" and V. Khotinenko's film based on this novel (beginning)
P.E. Tsarkov. "Others" in the socio-cultural space of the majority: the impact of sports adaptation on the mental state of people with disabilities
---
Announcement of the next issue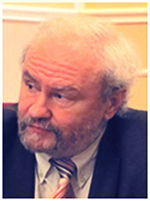 Flier Andrey Yakovlevich
Doctor of Philosophy, Professor,
Chief Researcher
Lykhachev Russian Research Institute
for Cultural and Natural Heritage
Social Reality as Viewed by a Culturologist
The article is written with the support of the Russian Humanitarian Scientific Fund's grant "Cultural regulation of social dynamics" (15-03-00031)

Abstract. The article covers the nature and structure of social reality in terms of the general theory of culture, as well as of cultural and industrial possibilities of the system of developing society, man, cultural artifacts, cultural knowledge. The author focuses on analyzing communicative nature of culture.

Keywords. Social reality, zone of social indetermination, zone of culture, communication, cultural production of society, man, artifacts, knowledge.
[1] See: Schütz, Alfred. The Phenomenology of the Social World. Evanston, IL: Northwestern University Press, 1967.
[2] For more details see: Flier A. Social Experience as a Basis of Functioning and Historical Reproduction of Communities // Social Sciences Today. 2002. № 1.
[3] For more details see: Flier A. Cultural Industries in History and Contemporaneity: Types and Technologies [e-source] // Humanitarian Information Portal "Knowledge. Comprehension. Skills". 2012. № 3. URL: http://www.zpu-journal.ru/e-zpu/2012/3/Flier_Cultural-Industries/. Access date: 2.05.2015.
[4] Baudrillard, Jean. De la Séduction. Paris: Galliée, 1979.
[5] On socialization, inculturation and their social tasks. See: Flier A. Human and Culture: Factors of Congruence [e-source] // Culture of Culture. № 2. URL: http://cult-cult.ru/human-and-culture-factors-of-congruence/. Access date: 2.05.2015.
[6] Foucault, Michel. Les mots et les choses: une archéologie des science humanies. Paris: Gallimard. 1966.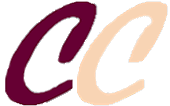 ISSN 2311-3723
Founder:
OOO «Soglasie» publisher
Publisher:
Scientific Association of Culture Researchers
Official registration № ЭЛ № ФС 77 – 56414 от 11.12.2013
The magazine is indexed:

Issued quarterly in electronic form only
Issue produced by:
Editorial Director
A. Flier
Editor in Chief
T. Glazkova
Head of IT Center
A. Lukyanov
Our banner:

Our e-mail:
cultschool@gmail.com
Our Facebook account: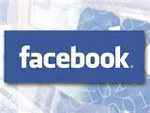 OUR PARTNERS: