Hypotheses:
THEORY OF CULTURE
A.Ya. Flier. The phenomenon of prestigious consumption
Discussions:
IN SEARCH OF THE MEANING OF HISTORY AND CULTURE (A.Ya.Flier's Section)
A.Ya. Flier. Structuring culture according to the methods of social regulation
N.A. Khrenov. A sociological turn in science. About the art of the XIX century: I. Ten's concept as an anticipation of the cultural turn (continued)
V.M. Rozin. Non-traditional, socio-cultural interpretation of the book by Meer Shalev "Fontanella" (ending)
Analytics:
HIGH ART IN MODERN CULTURE (E.N. Shapinskaya'sSection)
E.N. Shapinskaya. "Storytelling" as a form of narrative in Modern Popular culture
CULTURAL REFLECTIONSBY
A.Ya. Flier. Historical transformation of culture from admiration of the past to aspiration to the future
N.A. Khrenov. A man in a pandemic situation: excursions into history (beginning)
V.M. Rozin. Love in culture and family: yesterday and today (based on the novel by Meir Shalev "Two bears Came out of the forest")
V.I. Grachev. Knowledge and information in modern Cultural Studies: Paradoxes of similarities and differences of content
---
Announcement of the next issue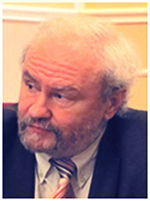 Flier Andrey Yakovlevich,
Doctor of Philosophy, Professor,
Chief Researcher
Lykhachev Russian Research Institute
for Cultural and Natural Heritage
e-mail: andrey.flier@yandex.ru
Cultural Processes in the Context of Social and Historical Significance
Abstract. The article discusses questions of understanding and modeling dynamics of culture in the social and historical context, through variants of evolution and cyclic modalities. Acknowledging the importance of reproduction of culture at the level of immediate social activity, the author casts doubts on the real existence of cyclic reproduction in the context of historical duration.

Key words. Culture, history, historical and social dynamics, reproduction and changeability of culture, evolution, tradition.


The article is prepared with the support of the Russian Humanitarian Scientific Fund, grant № 15-03-00031 Cultural Regulation of Social Dynamics.

[1] See more details: Flier A.Ya. Sociodynamics of Culture: a Variety of Possibilities // Culture of Culture. 2016. № 1.
[2] Ibid.
[3] See: Pelipenko А.А. Dualistic Revolution and the Historical Origin of Meaning: Textbook for university students. М.: URSS, 2010.
[4] См.: Pelipenko А.А. Culture and Meaning // Pelipenko А.А. Selected Works on the Theory of Culture. М.: Soglasiye-Artem, 2014.
[5] See more details: Mexhuyev V.М. Russian Modernization and Culture // Philosophical sciences. 2011. № 1.
[6] Flier A.Ya. Op. cit.
[7] See: Flier A.Ya. Society as a Cultural System // Culture of Culture. 2015. № 3. [e-resource] URL: http://cult-cult.ru/society-as-a-cultural-system/
[8] About scientific understanding of cultural tradition see, for example: Markaryan E. S. the Theory of Culture and Contemporary Science: Logical and Methodological Analysis. М.: Mysl, 1983.
[9] See: Flier A.Ya. The Genesis of Culture. М.: RIК 1995; Flier A.Ya. Structure and Dynamics of Cultural and Genetic Evolutionary Processes: author's abstract of dissertation (Doctor of Philosophy). М.: RIK, 1995.
[10] See: Durkheim, Emile. De la division du travail social. Paris: Presses Universitaires de France, 1893.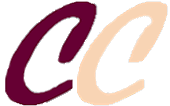 ISSN 2311-3723
Founder:
OOO «Soglasie» publisher
Publisher:
Scientific Association of Culture Researchers
Official registration № ЭЛ № ФС 77 – 56414 от 11.12.2013
The magazine is indexed:

Issued quarterly in electronic form only
Issue produced by:
Editorial Director
A. Flier
Editor in Chief
T. Glazkova
Head of IT Center
A. Lukyanov
Our banner:

Our e-mail:
cultschool@gmail.com
OUR PARTNERS: