Hypotheses:
ANTHROPOLOGY
V.I. Ionesov. Anthropology of Things in the Subject Articulations of Culture
Discussions:
IN SEARCH OF THE MEANING OF HISTORY AND CULTURE (A.Ya. Flier's section)
A.Ya. Flier. Culture as normative social behavior
N.A. Khrenov. The Russian Revolution from the point of view of the transitional situation in the history of culture. Rehabilitation of the Imperial complex as a consequence of the period of reaction in the history of the Revolution (beginning)
V.M. Rozin. Evolution of ideas about thinking
A.A. Pelipenko. The subject of civilization after the Dualistic Revolution (beginning)
Analytics:
CULTURAL REFLECTIONS
A.Ya. Flier. Myth and the problem of interpretation of culture
N.A. Khrenov. Culture and technology: from the organ projection of E. Kappa to the objectification of the spirit of Hegel (Semiotic turn in the culture of the twentieth century) (beginning)
V.M. Rozin. Tops and the peculiarity of consciousness
REPUBLICATION
O.N. Astafieva, A.Ya. Flier. Socio-cultural modernization: the formation of a new cultural environment
---
Announcement of the next issue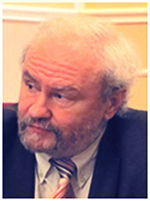 Flier Andrey Yakovlevich,
Doctor of Philosophy, Professor,
Chief Researcher
Lykhachev Russian Research Institute
for Cultural and Natural Heritage,
Professor of Moscow State linguistic University,
e-mail: andrey.Flier@yandex.ru
Culture is controlled and culture is spontaneous. Culture vs. freedom
Abstract. The article examines the dynamics of the relationship between a controlled culture, controlled and regulated by cultural policy, and a spontaneous culture that develops freely in the mode of social self-organization. Special attention is paid to the relationship between culture and freedom and the adaptation of culture to freedom as the most important trend of its modern development.
Keywords. Culture is controlled and spontaneous, cultural policy, prohibitive and stimulating tendencies, freedom, collectivism and individualism.

[1] Kostina A.V. National culture-ethnic culture-mass culture: "Balance of interests" in modern society. Moscow: URSS, 2009. 216 p.
[2] See, for example: Lévi-Strauss, Claude. Tristes tropiques. Paris: Plon, 1955 (Levi-Strauss K. Sad Tropics. Moscow: AST, 1980. 576 p.); Malinowski, Bronisław Kasper. The Dynamics of Change. An Inquiry into Race Relations in Africa. New Haven and London: ed. by Phyllis M. Kaberry, 1945 (Malinovsky B. Dynamics of cultural changes. The study of racial relations in Africa // Malinovsky B. Selected: Dynamics of culture. Moscow: ROSSPAN, 2004. 958 p.).
[3] Frankfort, Henri, Frankfort, Henrichte A., Wilson, John A., Jacobsen, Thorkild. Before Philosophy. The Intellectual Adventure of Ancient Man. Baltimore: Penguin Books, 1946 (Frankfort G., Frankfort G. A., Wilson J., Jacobsen T. On the threshold of philosophy. M.: Progress, 1984. 238 p.).
[4] See for example: The history of heresies. M.: AST, Guardian, 2007. 572 p.
[5] See, for example: Sprengeri, Jacobi & Institoris, Henrici. Malleus maleficarum: de lamiis et strigibus et sagis aliisque daemoniacis eorumque et arte et potestate et pocna, 1487 (J. Sprenger and Institoris G. Hammer of the witches. Moscow: Interbuk, 1990. 351 p).
[6] Llorente, Juan Antonio. Lettre à M. Clausel de Coussergues sur l'Inquisition espagnole. Paris, Chez Delaunay, 1817 (Llorente X. A. Critical history of the Spanish Inquisition. M.: Sotsekgiz, 1936. Vol. I, II. 732 and 560 p.); Grigulevich I. R. Inquisition. M.: Politzdat, 1976. 448 p.
[7] See: for example: Lurie Ya. S. The question of ideological movements of the late XV-early XVI century in scientific literature / / Proceedings of the Department of Old Russian Literature. Vol. XV. M.-L.: Nauka, 1958. pp. 131-152.
[8] Likhachev D. S. The development of Russian literature of the X-XVII centuries. Epochs and styles. L.: Nauka, 1987. p. 159.
[9] Confucianism in China. Problems of theory and practice. Moscow: Nauka, 1982. 264 p.
[10] Goryaeva T. M. Political censorship in the USSR. 1917-1991. Moscow: ROSSPEN, 2009. 407 p.
[11] Khrenov N. A. Images of the great gap. Cinema in the context of changing cultural cycles. Moscow: Progress-Tradition, 2008. 536 p.; see also: Paperny V. Z. Culture two. Moscow: New Literary Review, 1996. 384 p.
[12] See: Flier A. Ya. Philosophical prolegomena to the Normative theory of culture / / Culture of culture. 2019. № 1. URL: http://cult-cult.ru/the-philosophical-prolegomena-to-a-normative-theory-of-culture/. Date of application: 28.12.2018.
[13] Flier A. Ya. Culture as repression. Moscow: Diagramma, 2006. 320 p.; Flier A. Ya. Freedom as a compromise between collective and individual cultures / / Culture of culture. 2018. № 3. URL: http://cult-cult.ru/freedom-as-a-compromise/. Date of reference: 13.08.2018.
[14] Borodko M. V. UNESCO: history of creation and modern structure // Pedagogy. 2000. No. 2. pp. 81-89.
[15] See about this: Flier A. Ya. The ideological function of cultural policy / / Knowledge. Understanding. Skill. 2018. No. 1. pp. 57-64.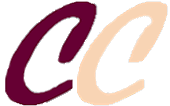 ISSN 2311-3723
Founder:
OOO «Soglasie» publisher
Publisher:
Scientific Association of Culture Researchers
Official registration № ЭЛ № ФС 77 – 56414 от 11.12.2013
The magazine is indexed:

Issued quarterly in electronic form only
Issue produced by:
Editorial Director
A. Flier
Editor in Chief
T. Glazkova
Head of IT Center
A. Lukyanov
Our banner:

Our e-mail:
cultschool@gmail.com
OUR PARTNERS: