Hypotheses:
THEORY OF CULTURE
A. Ya. Flier. Local cultural system: sustainability factors


Discussions:
In SEARCH of the MEANING of HISTORY and CULTURE (A. Ya. Flier's Section)
V. M. Rozin. Conceptualization of G. R. Baltanova Muslim women and culture
N. A. Khrenov. On the history of the formation of the science of culture: Oswald Spengler (to the 100th anniversary of the book «the Decline of Europe»)
M. I. Kozyakova. Synesthesia in the postmodern era: aesthetics déjà'vu


Analytics:
HIGH ART IN a CULTURE of MODERNITY (E. N. Shapinskaya'sSectoin)
E. N. Shapinskaya. Bulgarian culture in Russia: traditions and modernity (interview with Maya Pramatarova)
E. N. Shapinskaya. Digital history: the future of our past
CULTURAL REFLECTIONS
N. A. Khrenov. Culture and play: activation of the gaming instinct in the era of transition from the middle ages to Imperial Russia (end)
V. I. Grachev. Information-rhizomorphic basis of communicative paradigm of modern culture. Three
A. Ya. Flier. Culture and the problem of the noosphere: it is not necessary to make a fairy tale come true

NEW BOOK

A. Ya. Flier. Theory of culture

---
Announcement of the next issue


Shapinskaya Ekaterina Nikolaevna,
Doctor of Philosophy, Professor,
Deputy Director of the Expert-Analytical Center
for Development of Educational Systems
in the Sphere of Culture,
the Lykhachev Russian Research Institute
for Cultural and Natural Heritage
e-mail: reenash@mail.ru
Classical Art in (Post)Modern Cityscape
(on Fruit Man and Pink Rabbit)
Abstract. The article discusses features of modern urban sociocultural environment. The author raises the question about transformation of cultural heritage values in conditions of prevailing of mass culture and cultural practices of gamification. The examples of urban sculpture, opera broadcasting in squares, museum strategies towards souvenirs show that commercial profit often makes the initial meanings transform or sometimes even lose. The author makes a conclusion that a contextual and meaningful element of (post)modern cultural practices need to be realized to preserve the value of the classical heritage.
Key words. Cultural heritage, value, transformation, transmission, cityscape, postmodernism, simulation, mass culture, consumerism, representation, tourism industry, artifact, urban sculpture, opera house, museum

[1] Zlotnikova T.S. Aesthetic Practices of Personality in Material Medium // Russian Discourse of Mass Culture: Aesthetic Practices and Imagery. Yaroslavl: RIO YaGPU, 2015. P.106.
[2] Orlova E.А. Sociology of Culture. М.: Akademitcheskyi Proekt, 2012. P. 236.
[3] Baudrillard J. The Consumer Society. М.: Respublika, 2006. P. 149.
[4] Harvey D. The Condition of Postmodernity. Cambridge: Blackwell, 1992. Р. 98.
[5] Connor S. Postmodernist Culture. Oxford: Blackwell, 1997. Р. 82.
[6] Baudrillard J. The Transparency of Evil. М.: Dobrosvet, 2009. P. 25.
[7] Connor S. Op.cit. P. 95.
[8] Harvey D. Op.cit. P. 85.
[9] Albrecht Dürer's Pink Easter Rabbit Appeared in the Streets of Vienna [e-resource]. URL: http://euro-pulse.ru/news/rozovyiy-pashalnyiy-krolik-albrehta-dyurera-poyavilsya-na-ulitsah-venyi
[10] Shapinskaya E.N. Historical Images in Postmoderm Culture // Culture of Culture, №1, 2016 [e-resource]. URL: http://cult-cult.ru/historical-images-in-postmodern-culture/
[11] Attard J. Is Opera in Cinemas a Perfect Introduction to the Art Form? URL [e-resource]. URL: http://www.roh.org.uk/news/is-opera-in-cinemas-the-perfect-introduction-to-the-art-form
[12] Yuri Temirkanov: Opera Genre is Dying [e-resource]. URL: http://www.classicalmusicnews.ru/interview/jurii-temirkanov-opera-kak-zhanr-gibnet/
[13] Shapinskaya E.N., Tsodokov Ye.S. Opera Paradox-3. Opera in the Post-Culture Period: Transformation of the Cultural Form or the Death of the Genre? // Culture of Culture, №2, 2016 [e-resource]. URL: http://cult-cult.ru/opera-paradox-3-opera-in-the-post-culture-period-transformation-of-the-cultural/
[14] Slater D. Consumer Culture and Modernity. Cambridge: Polity Press, 1997. Р. 197.
[15] Ibid.
[16] Baudrillard J. The Consumer Society. P. 132.
[17] Partnership Projects [e-resource]. URL: https://www.facebook.com/saved/?cref=28&qsefr=1
[18] Ibid.
[19] Ibid.
[20] Fiske J. Reading the Popular. London and New York: Routledge, 1997. Р. 4.
[21] Ibid.
[22] Slater D. Op.cit. P. 63.
[23] Manevich L. We Have New Technologies with 200-300-year-old Content [e-resource]. UR:L http://www.interviewrussia.ru/life/lev-manovich-tehnologii-u-nas-novye-soderzhanie-200-300-letney-davnosti?page=2
[24] Fiske J. Op.cit. P. 3.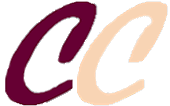 ISSN 2311-3723
Founder:
OOO «Soglasie» publisher
Publisher:
Scientific Association of Culture Researchers
Official registration № ЭЛ № ФС 77 – 56414 от 11.12.2013
The magazine is indexed:

Issued quarterly in electronic form only
Issue produced by:
Editorial Director
A. Flier
Editor in Chief
T. Glazkova
Head of IT Center
A. Lukyanov
Our banner:

Our e-mail:
cultschool@gmail.com
Our Facebook account: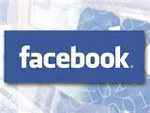 OUR PARTNERS: