Hypotheses:
THEORETICAL REVIEW
E.A. Orlova. Concepts of identity/identification in socio-scientific knowledge
Discussions:
IN SEARCH OF THE MEANING OF HISTORY AND CULTURE (A.Ya. Flier's rubric)
A.Ya. Flier. Culture as the basis of identity
N.A. Khrenov. The Russian Revolution from the point of view of the transitional situation in the history of culture. Rehabilitation of the Imperial complex as a consequence of the period of reaction in the history of the Revolution (continued)
V.M. Rozin. From the views of L.S. Vygotsky to the modern concept of development
Analytics:
CULTURAL REFLECTIONS
A.Ya. Flier. Accumulation and transmission of social experience. Socio-cultural reproduction
N.A. Khrenov. Culture and Technology: from the organ projection of E. Kappa to the objectification of Hegel's spirit (Semiotic turn in the culture of the twentieth century) (continued)
V.M. Rozin. Personality formation: the role of the social environment and the work of the individual's consciousness
VIEWS
A.Ya. Flier. Culture as a survival system and its 5 strategies
A.P. Markov. Traditional Values – "New Ethics": the Global Conflict of Logos and Chaos
---
Announcement of the next issue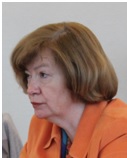 Kozyakova Maria Ivanovna,
Doctor of Philosophy, Professor of
M.S. Schepkin Higher Theatre School (Institute)
associated with the State Academic Maly Theatre
e-mail: markoz@yandex.ru
Tradition in Time of Change
Abstract: The article presents the author's views on non-linearity development and the malignancy of mechanical imitation of the principles of modernity. The future of Russian culture is seen in return to cultural roots.
Keywords: Culture, cyclical development, tradition, postmodernism, cultural roots.

[1] Kozyakova M.I. Aesthetics of Everyday Life. Material Culture and Everyday Life of Western Europe XV - XIX cen. Moscow: GITIS Press, 1996. Kozyakova M.I. History. Culture. Everyday Life. Western Europe: From Antiquity to the XX century. Tutorial on Cultural Studies for Higher Education Institutions. Moscow: Ves Mir, 2002; 2nd ed. Soglasie. 2013.
[2] Kozyakova M.I. Postmodern and Everyday Life: New Limits and Perspectives of Aesthetic Discourse // The Limits of Contemporary Aesthetics and New Strategies for Interpretation of Art. Moscow: MIEE, 2010.
[3] Kozyakova M.I. Values and Meanings of the Information Age in the Context of Globalization Discourse // Dialogue of Cultures: Values, Meanings, Communications. XIII International Likhachov Scientific Conference, May 16-17, 2013. Vol. 1. St. Petersburg .: SPbGUP, 2013.
[4] Kozyakova M.I. "Third Rome" as the Present // The Current State of Culture and Society: Features and Prospects of Development of Russia: Collection of Scientific Articles / ed. A.V. Kostina. Moscow: Moscow Humanities University Press, 2013.
[5] Kozyakova M.I. Cultural Studies as the Basis for a New Educational Model. // The Cultural Studies Paradigm: Research on Theory and History of Cultural Knowledge and Education. Scientific Almanac. Vol. 2. Moscow: Soglasie. 2011.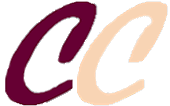 ISSN 2311-3723
Founder:
OOO «Soglasie» publisher
Publisher:
Scientific Association of Culture Researchers
Official registration № ЭЛ № ФС 77 – 56414 от 11.12.2013
The magazine is indexed:

Issued quarterly in electronic form only
Issue produced by:
Editorial Director
A. Flier
Editor in Chief
T. Glazkova
Head of IT Center
A. Lukyanov
Our banner:

Our e-mail:
cultschool@gmail.com
OUR PARTNERS: