Hypotheses:
ANTHROPOLOGY
A.Ya Flier. Human cultural interests
Discussions:
IN SEARCH OF THE MEANING OF HISTORY AND CULTURE (A.Ya. Flier's rubric)
A.Ya. Flier. Analytical commentary on the Normative Theory of Culture
N.A. Khrenov. The Russian Revolution from the point of view of the transitional situation in the history of culture. Rehabilitation of the Imperial complex as a consequence of the period of reaction in the history of the Revolution (continued)
V.M. Rozin. "Self" as a condition and mechanism of personality formation
A.A. Pelipenko. The subject and civilization after the Dualistic Revolution (ending)
Analytics:
CULTURAL REFLECTIONS
A.J. Flier. Returning to the topic of cultural genesis: response to readers' letters
N.A. Khrenov. Culture and Technology: from the organ projection of E. Kappa to the objectification of Hegel's spirit (Semiotic turn in the culture of the twentieth century) (continued)
V.M. Rozin. Renewal of subjectivity: the role of reflection, schemes, meaning formation
V.I. Grachev. Knowledge and understanding in communication processes and other types of communication in modern culture

---
Announcement of the next issue

AD MEMORIAM ÆTERNAM
Hypotheses
ФИЛОСОФИЯ КУЛЬТУРЫ
V.M. Rozin. The spell of death in history, art Nouveau and now
Discussions
SEARCHING THE MEANING OF HISTORY AND CULTURE (A.Ya. Flier's Section)
A.Ya. Flier. History as a cultural artifact
N.А. Khrenov. Revolution and culture: desacralisation of revolution in Russian cinema of the turn of XX-XXI centuries (beginning)
N.А. Khrenov. Desacralisation of the Russian revolution of 1917 as a problem today: M. Gorky's novel "Life of Klim Samgin" in this perspective (beginning)
Analytics
HIGH ART IN CONTEMPORARY CULTURE (E. Shapinskaya's Section)
E.N. Shapinskaya. Monster as a cultural hero: representations of monstrosity in popular culture (beginning)
E.N. Shapinskaya. Education in the digital age: learning or entertainment?
CULTURAL REFLECTIONS
N.А. Khrenov. The founders of the discursive in the Russian cinema and their followers: from Tarkovsky to Zvyagintsev (ending)
V.I. Grachev. Information-isomorphic basis of communicative paradigm of modern culture
V.G. Vlasov, N.Yu. Lukina. Stanze 1, stanze 2, 3, 4… From talks of the philologist with researcher of art
РЕПУБЛИКАЦИЯ
A.Ya. Flier. The birth of the home: the spatial self-determination of primitive man
Information
NEW BOOKS
Applied cultural studies. Encyclopedia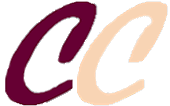 ISSN 2311-3723
Founder:
OOO «Soglasie» publisher
Publisher:
Scientific Association of Culture Researchers
Official registration № ЭЛ № ФС 77 – 56414 от 11.12.2013
The magazine is indexed:

Issued quarterly in electronic form only
Issue produced by:
Editorial Director
A. Flier
Editor in Chief
T. Glazkova
Head of IT Center
A. Lukyanov
Our banner:

Our e-mail:
cultschool@gmail.com
OUR PARTNERS: