Hypotheses:
THEORY OF CULTURE
V. I. Grachev. About dissonances and consonances in the relationship between modern culture and art
Discussions:
In SEARCH of the MEANING of HISTORY and CULTURE (A. Ya. Flier's Section)
A. Ya. Flier. Cultural variability and progress
N. A. Khrenov. On the way to «Posthuman»: anthropological, mythological and artistic potential of the puppet (continuation)
V. M. Rozin. Unusual Anton Pavlovich Chekhov (the artist's life and work in the optics of everyday culture)
Analytics:
HIGH ART IN a CULTURE of MODERNITY (E. N. Shapinskaya's Sectoin)
E. N. Sapinskaya. Subcultures in the digital world: anachronism or the basis for creating virtual communities?
M. I. Kozyakova. Museum in the history of culture: postmodern discourse
CULTURAL REFLECTIONS
N. A. Khrenov. Culture of the twentieth century: theatrical experiments in the era of escalating mass communication (continuation)
M. A. Poletaeva. Social practice of attitude to foreign culture
REPUBLICATION
A. Ya. Flier. Cultural history as a change dominant identity types (beginning)
---
Announcement of the next issue

Hypotheses:
CULTURAL GENESIS IS NOT SYNCHRONOUS WITH ANTHROPOGENESIS
A.A. Pelipenko. The Semiogenetic Theory of Culture: General Points

Discussions:
PROSPECTS OF CULTURAL STUDIES AS A RESEARCH FIELD
V.M. Rozin. The Terms of Thinkability of the Concept of Culture
M.I. Kozyakova. Boundaries of Cultural Studies: Reality or Myth?
A.Y. Flier. Academicism of Cultural Studies is an Evidence of Their Maturity
N.A. Khrenov. The Interaction Between Art Studies and Cultural Studies: Methodological and Historical Aspects (Part 2)
IN SEARCH OF THE MEANING OF HISTORY AND CULTURE (A.Y.Flier's Section)
A.Y. Flier. Society as a Cultural System
V.A. Kuts. Adaptive and Protective Functions of culture
N.A. Khrenov. Art as a Means of Reforming Culture: An Experience of Symbolism (Part 1)

Analytics:
HIGH ART IN CONTEMPORARY CULTURE (E.N. Shapinskaya's Section)
E.N. Shapinskaya. Culture in Digital Epoch: Cultural Meanings and Aesthetic Values
A.V. Denisov. Visualization of Reality in Modern Times – Captive Illusions and Mass Suggestion
Classical Music in Contemporary Culture: Reflections of an artist and an teacher. Ekaterina Shapinskaya's interview with pianist Tatyana Rubina
DIVERSITY OF FUNCTIONS OF CULTURE
V.M. Rozin. Comments to Alexandra David-Neel's "Mystics and Magicians in Tibet"
A.Y. Flier. Culture as a System of Mediation Institutions

Information:
REVIEWS, REPORTS, PAPERS
A.P. Markov. Mission and Resources of Humanities in the Era of Global Crises. Some Results of the XIV-th International Likhachev Scientific Conference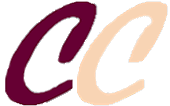 ISSN 2311-3723
Founder:
OOO «Soglasie» publisher
Publisher:
Scientific Association of Culture Researchers
Official registration № ЭЛ № ФС 77 – 56414 от 11.12.2013
The magazine is indexed:

Issued quarterly in electronic form only
Issue produced by:
Editorial Director
A. Flier
Editor in Chief
T. Glazkova
Head of IT Center
A. Lukyanov
Our banner:

Our e-mail:
cultschool@gmail.com
Our Facebook account: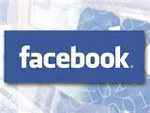 OUR PARTNERS: