AD MEMORIAM ÆTERNAM
Hypotheses
ФИЛОСОФИЯ КУЛЬТУРЫ
V.M. Rozin. The spell of death in history, art Nouveau and now
Discussions
SEARCHING THE MEANING OF HISTORY AND CULTURE (A.Ya. Flier's Section)
A.Ya. Flier. History as a cultural artifact
N.А. Khrenov. Revolution and culture: desacralisation of revolution in Russian cinema of the turn of XX-XXI centuries (beginning)
N.А. Khrenov. Desacralisation of the Russian revolution of 1917 as a problem today: M. Gorky's novel "Life of Klim Samgin" in this perspective (beginning)
Analytics
HIGH ART IN CONTEMPORARY CULTURE (E. Shapinskaya's Section)
E.N. Shapinskaya. Monster as a cultural hero: representations of monstrosity in popular culture (beginning)
E.N. Shapinskaya. Education in the digital age: learning or entertainment?
CULTURAL REFLECTIONS
N.А. Khrenov. The founders of the discursive in the Russian cinema and their followers: from Tarkovsky to Zvyagintsev (ending)
V.I. Grachev. Information-isomorphic basis of communicative paradigm of modern culture
V.G. Vlasov, N.Yu. Lukina. Stanze 1, stanze 2, 3, 4… From talks of the philologist with researcher of art
РЕПУБЛИКАЦИЯ
A.Ya. Flier. The birth of the home: the spatial self-determination of primitive man
Information
NEW BOOKS
Applied cultural studies. Encyclopedia
---
Information on a forthcoming issue

Hypotheses:
CLASSIFICATION OF CULTURAL PHENOMENA
A.A. Pelipenko. Logocentrism and Logocentric People (Part 2)

Discussions:
SEARCHING THE MEANING OF HISTORY AND CULTURE (A. Flier's Section)
E.A. Orlova. Forms of Social and Cultural Processes: to the Methodology of Study
A.A. Pelipenko. Features of Sociocultural Evolution
N.A. Khrenov. The History of Art in the Context of P. Sorokin's Concept of Social Dynamics
A.Y. Flier. Sociodynamics of Culture: a Variety of Possibilities

Analytics:
HIGH ART IN CONTEMPORARY CULTURE (E. Shapinskaya's Section)
E.N. Shapinskaya. Historical Images in Postmodern Culture
E.N. Shapinskaya, Ye.S. Tsodokov. Opera Paradox-2. Transformations of Cultural Forms: Historical Development of Opera

SOCIAL VALUE OF CULTURE AND CULTUROLOGY: CONCEPTS OF THE NEW AGE
Moscow State University of Culture' Conference proceedings dedicated to the 100th anniversary of A. Arnoldov.
I.M. Bykhovskaya. The Social Through the Lens of the Cultural: Searching for Appropriate Viewing System
О.I. Goryainova. Culture vs Post-Culture: Traditional Values and Modern Culture
B.L. Gubman. Cultural Dialogue in View of Post-Classical Philosophy

THOUGHTS ON CULTUROLOGY
N.A. Khrenov. Culture as Collective Memory
V.M. Rozin. War as a State of Mind and Form of Social Life (through the example of Alexander III of Macedon's personality and epoch)
Information

REVIEWS, INFORMATION, MATERIALS
V.M. Rozin. From Literary Text to Philosophical Reflection of Post-Cultural Art and Industry (Thoughts on E. Shapinskaya's book "Music for All the Time: Classical Heritage and Modern Culture") (Part 1)
NEW BOOKS
A.Y. Flier. Culture as History, History as Culture: A Conceptual Modelling for Sociocultural Dynamics
A.Y. Flier. Studies on the Theory of Historical Dynamics of Culture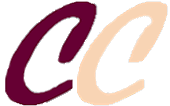 ISSN 2311-3723
Founder:
OOO «Soglasie» publisher
Publisher:
Scientific Association of Culture Researchers
Official registration № ЭЛ № ФС 77 – 56414 от 11.12.2013
The magazine is indexed:

Issued quarterly in electronic form only
Issue produced by:
Editorial Director
A. Flier
Editor in Chief
T. Glazkova
Head of IT Center
A. Lukyanov
Our banner:

Our e-mail:
cultschool@gmail.com
Our Facebook account: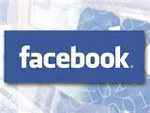 OUR PARTNERS: