Hypotheses:
THEORY OF CULTURE
A. Ya. Flier. Ideology as a form of culture
Discussions:
In SEARCH of the MEANING of HISTORY and CULTURE (A. Ya. Flier's Section)
V. M. Rozin. The Genesis of the European state (pondering Martin Creveld's book «The Rise and fall of the state»)
N. A. Khrenov. On the way to «Posthuman»: anthropological, mythological and artistic potential of the puppet (ending)
V. I. Grachev. Energy as a special substance of the Universe and Culture
Analytics:
HIGH ART IN a CULTURE of MODERNITY (E. N. Shapinskaya's Sectoin)
E. N. Sapinskaya. The return of the repressed ethnicity: the ethnic and cultural Other in (post)modern world
CULTURAL REFLECTIONS
N. A. Khrenov. Culture of the twentieth century: theatrical experiments in the era of escalating mass communication (ending)
A. P. Markov. The concept of "freedom as a conscious necessity": current meanings and non-entropic potential
REPUBLICATION
A. Ya. Flier. Cultural history as a change dominant identity types (ending)
---
Announcement of the next issue

Hypotheses:
COMMUNICATION AS A MECHANISM OF CULTURE
V.M. Rozin. The Foundations of Communication Theory

Discussions:
WHERE ARE THE LIMITS OF CULTURAL STUDIES? A RETURN TO OLD DISPUTES
A.Y. Flier. Limiting the Unlimited (Introduction to the Discussion)
V.M. Rozin. The Features of Cultural Studies Discourse
N.A. Khrenov. The Interaction Between Art Studies and Cultural Studies: Methodological and Historical Aspects (Part 1)
A.Y. Flier. Cultural Studies as a Research Paradigm

IN SEARCH OF THE MEANING OF HISTORY AND CULTURE (A.Y.Flier's Section)
A.A. Pelipenko. Episteme of Complexity and its Manifestation in Culture
V.A. Kutz. Protective Functions of Culture
A.Y. Flier. Human and Culture: Factors of Congruence

Analytics:
HIGH ART IN CONTEMPORARY CULTURE (E.N. Shapinskaya's Section)
To 175th anniversary of Peter Tchaikovsky
E.N. Shapinskaya. "Eugene Onegin" from the point of view of the Other: British Interpretation in Film and Opera Production
D.Y. Gustyakova. Modern European Staging of Russian Operas as a Model of Interaction between Classic and Popular Cultures
Claudia Hentsler, an Austrian photo artist: on art, problems of contemporary culture and the meaning of artist's work. Interview with Ekaterina Shapinskaya

METAMORPHOSIS OF THE WORLDVIEW IN CULTURE
N.A. Khrenov. Myth and Culture in the XX Century: Filmmaking of Myths (Part 2)
I.A. Urmina. Inheritance of Culture in an Organization
V.M. Rozin. "The End of the World" in Scientific and Humanitarian Understanding

Information:
New Books:
Griber Y.A. Architectural Painting and Kazimir Malevich. Monograph. Moscow: Ltd. Soglasie Publishing House, 2014. 160 p.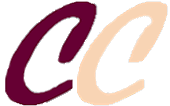 ISSN 2311-3723
Founder:
OOO «Soglasie» publisher
Publisher:
Scientific Association of Culture Researchers
Official registration № ЭЛ № ФС 77 – 56414 от 11.12.2013
The magazine is indexed:

Issued quarterly in electronic form only
Issue produced by:
Editorial Director
A. Flier
Editor in Chief
T. Glazkova
Head of IT Center
A. Lukyanov
Our banner:

Our e-mail:
cultschool@gmail.com
Our Facebook account: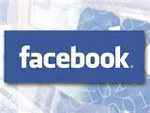 OUR PARTNERS: