Hypotheses:
THEORY OF CULTURE
V. M. Rozin. Postculture as the basis for the distinction of the concepts of culture
Discussions:
In SEARCH of the MEANING of HISTORY and CULTURE (A. Ya. Flier's Section)
A. Ya. Flier. Phenomenon of cultural form
N. A. Khrenov. On the way to «Posthuman»: anthropological, mythological and artistic potential of the puppet (beginning)
V. I. Grachev. Information-rhizomorphic basis of the communicative paradigm of modern culture 4 (ending)
Analytics:
HIGH ART IN a CULTURE of MODERNITY (E. N. Shapinskaya's Sectoin)
E. N. Sapinska, A. A. Lisenkova. Education vs neo-enlightenment: some trends in digital culture
N. Yu. Lukina. About the beauty of antique statues, Picassos and traffic lights
CULTURAL REFLECTIONS
N. A. Khrenov. Culture of the twentieth century: theatrical experiments in the era of escalating mass communication (beginning)
M. A. Poletaeva. Evolution of ideas about the «alien»
V. V. Breitburg. The principle of clip thinking when creating musicals
REVIEWS, MESSAGES, MATERIALS
M. I. Kozyakova. Review of the book by A. S. Zapesotsky «The Formation of global culture and conflicts of civilizations»
E. N. Polyudova. Modern cultural research as a book of reflections: reflections on the book of E. N. Shapinskaya «Philosophy of music»
---
Announcement of the next issue

Hypotheses:
TO THE 100 ANNIVERSARY OF THE RUSSIAN REVOLUTION
V.I. Grachev. The Great Russian ReVolulution or «Great Upheaval»)?! (the values and trditions of culture in post –reVolution chronotope)
S.M. Vityaev. Minorities of the Russian Empire between religiosity and reVolutionism


Discussions
SEARCHING THE MEANING OF HISTORY AND CULTURES (A.Ya. Flier's Section)
A.Ya. Flier. Cultural policy and ideology
N.А. Khrenov. The fate of the "Russian idea" in the twentieth century: A. Solzhenitsyn (ending)
N.А. Khrenov. Art culture as a subject of cultural research: theory and history (beginning)
V.M. Rozin. The study and features of the sociality of the culture of the Ancient world. Article third. Road map of the formation of ancient culture and sociality (the period of policies before the formation of empires)


Analytics
HIGH ART IN CONTEMPORARY CULTURE (E. Shapinskaya's Section)
E.N. Shapinskaya. Woman in culture: gender and ethnicity. Part three
E.N. Shapinskaya. Football as a phenomenon of modern mass culture: PostScript to the world Cup-2018
CULTURAL REFLECTIONS
N.А. Khrenov. Synthesis of arts as a synthesis of cultures: V. Kandinsky And S. Eisenstein (beginning)
A.Ya. Flier. What is still studying cultural studies?
V.G. Golovanova Culturology – other horizons
M.I. Kozyakova. Daily routine: «Terra Incognita» or «Return home»?


Information
NEW BOOKS
I.V. Malygina. Identity in philosophical, social and cultural anthropology
T.S. Zlotnikova. The philosophy of creative personality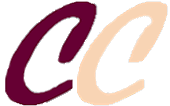 ISSN 2311-3723
Founder:
OOO «Soglasie» publisher
Publisher:
Scientific Association of Culture Researchers
Official registration № ЭЛ № ФС 77 – 56414 от 11.12.2013
The magazine is indexed:

Issued quarterly in electronic form only
Issue produced by:
Editorial Director
A. Flier
Editor in Chief
T. Glazkova
Head of IT Center
A. Lukyanov
Our banner:

Our e-mail:
cultschool@gmail.com
Our Facebook account: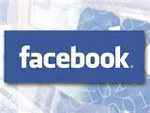 OUR PARTNERS: